Here's to that second glass of wine...because

a little more Merlot couldn't hurt, right?

(Right.)

Here's to an evening chock-full of the most mundane (read: satisfying) accomplishments - laundry, dishes, and laying out tomorrow's clothes.
Here's to using peppermint tea to ease a heart that now panics on a daily basis. (I'm thinking that can't be good...)
Here's to a normal-ish weekend spent watching "The Lorax", horsing around with a puppy named Joey who likes to park himself on my feet, and helping to teach a Christmas song in junior church.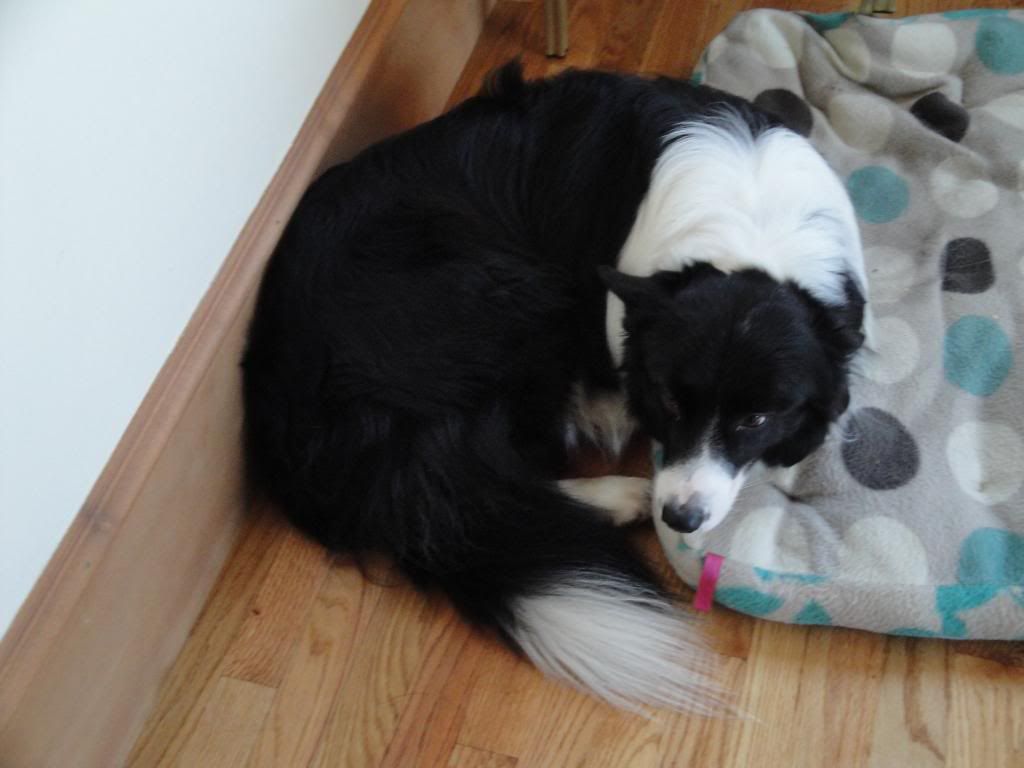 Here's Joey! Isn't he a pretty puppy?
Here's to

the watchful friend who cared enough to tell me I was making sense

...when I was messy and loud and probably not making any sense at all.
Here's to planning exam study schedules as a way to avoid stillness and get myself organized, all at once.
Here's to baking at sunrise, just because I can.
Here's to memories of wacky summers with my wacky family.
And here, friends, is to 26 days...and counting.