Since I've come home, life - in all of its to-do lists, color-coded schedules, and long-term agendas - has rushed forward to meet me. In the spring, I'll need to start apartment-hunting. On June 16, I'll
graduate from college. Two months later, I'll receive my white coat.
But I'll come to those bridges soon enough. For now, a narrower focus will suffice.
Tomorrow marks two weeks since I arrived.
Two weeks.
And a week from then, I'll be moving back to Schenectady. This is hard to believe.
For the first time in months, all five of us are under the same roof. On some days, this has been comforting; on others, abrasive.
But every day, it has been soothingly familiar.
I haven't ventured out much; it's been easier to lay low, to settle into the hallowed hollows I left behind.
I've been trying to seek joy in each day's "small" moments

: nursing a morning coffee with my mother, catching my sister's "How I Met Your Mother" references, pretending to be asleep while my dad kisses my head before he goes to work,
watching my brother admire the snow...
And five days ago, I muddled my way through the complexity of Christmas.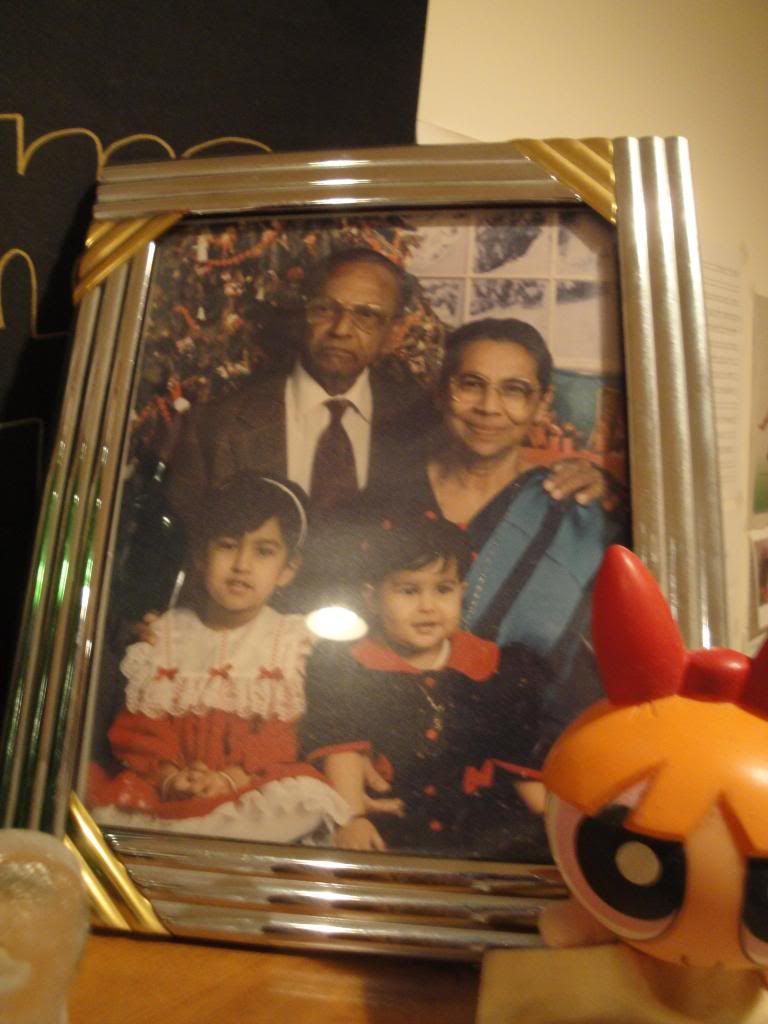 My sister and me (I'm the one in the lace, obviously) with our grandparents. Every time I pass this photo in my bedroom, I forget to breathe - again.
On Christmas morning, I tried to consider things objectively.
S
o half of me celebrated all day long, because that made sense. T
he other half blew off church and scoffed at the idea of celebrating
anything
. And now, I hear a wise voice - a nudge, really - in the back of my mind: give it time.