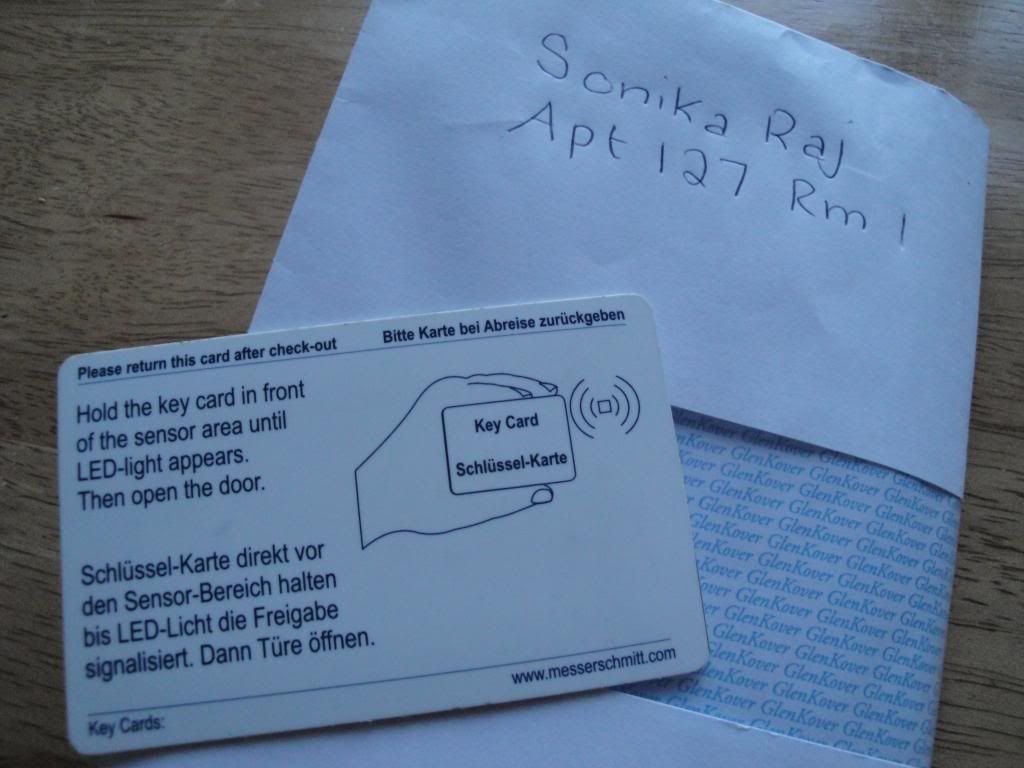 It felt a little strange to turn in my apartment key.
My bedroom for the past four months, stripped bare.
I spent my last few hours in the apartment writing some letters...
...but had to put that on hold when my friends came round to pick me up.
This is a quiet airport, friends.

It's
literally me, three security guards, and the lanky guy napping at the departures desk.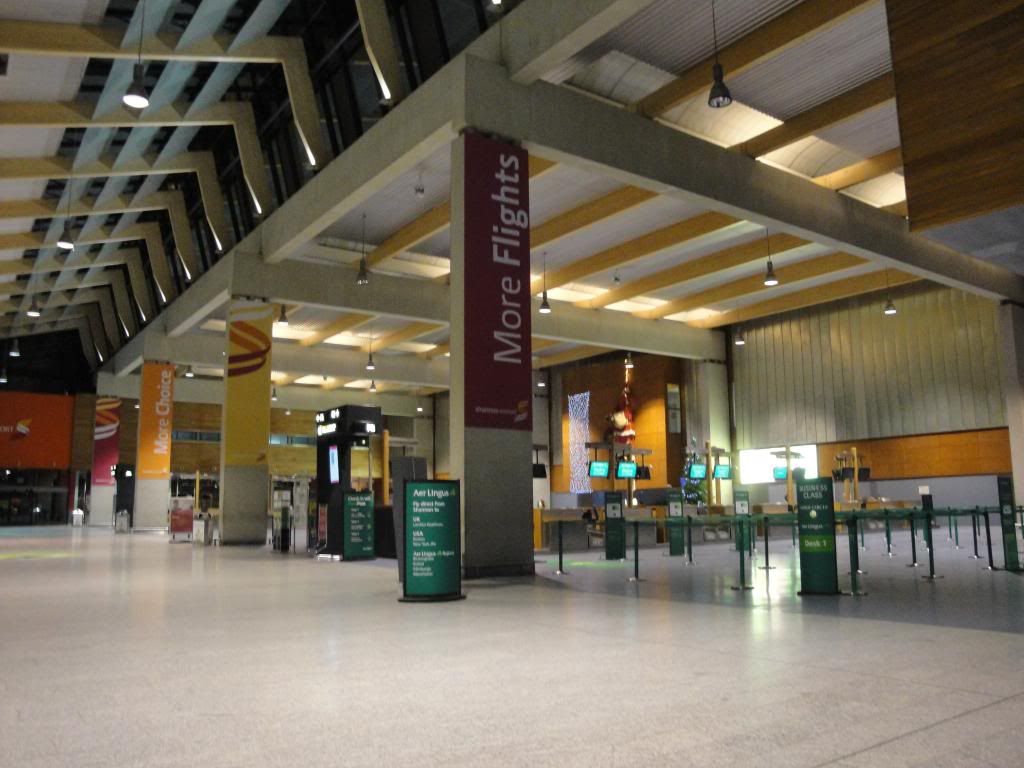 And you thought I was exaggerating. I actually do have the entire place to myself.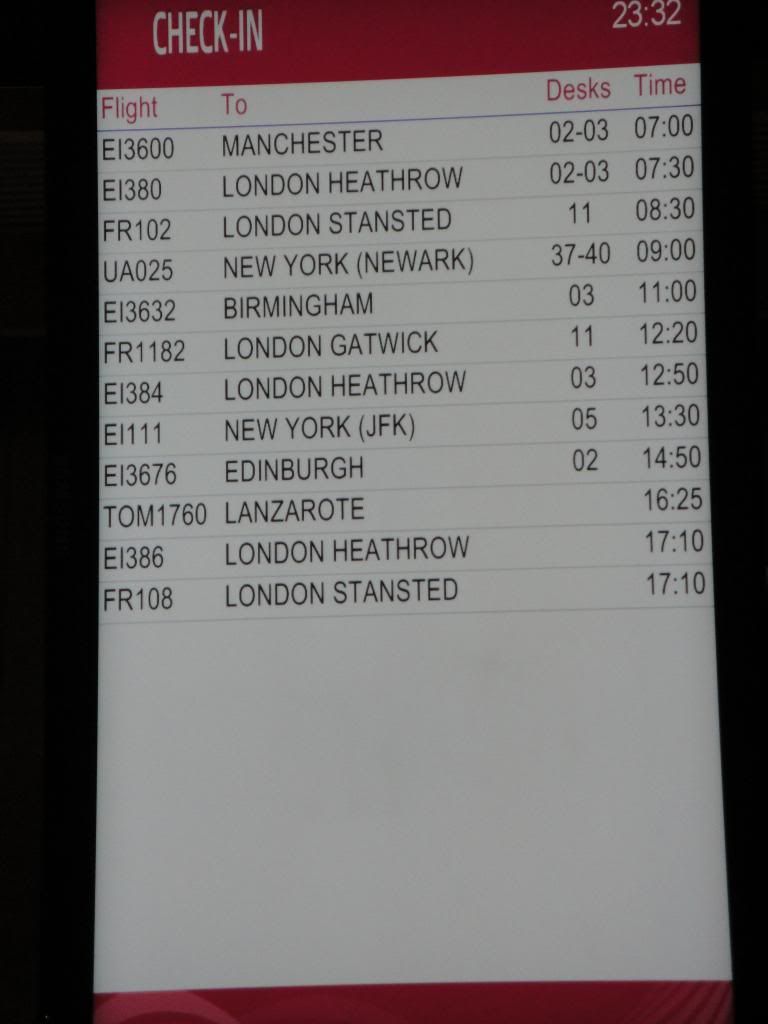 My flight's the first one on this list.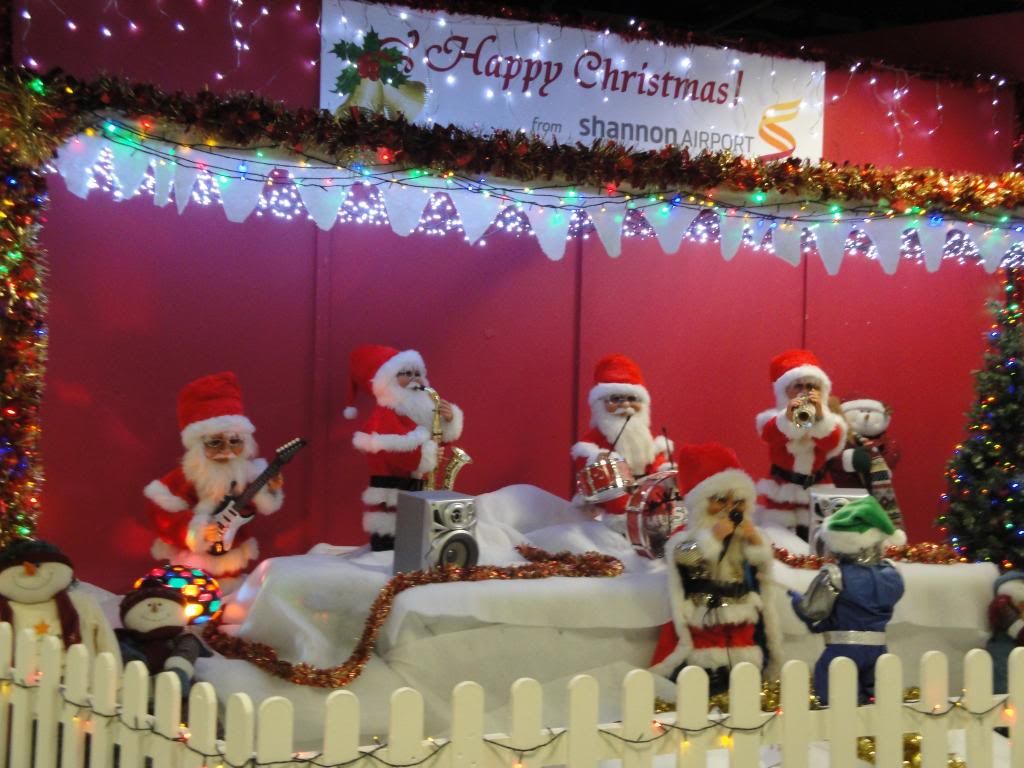 They were singing "Jingle Bell Rock", which was simultaneously perturbing and amusing.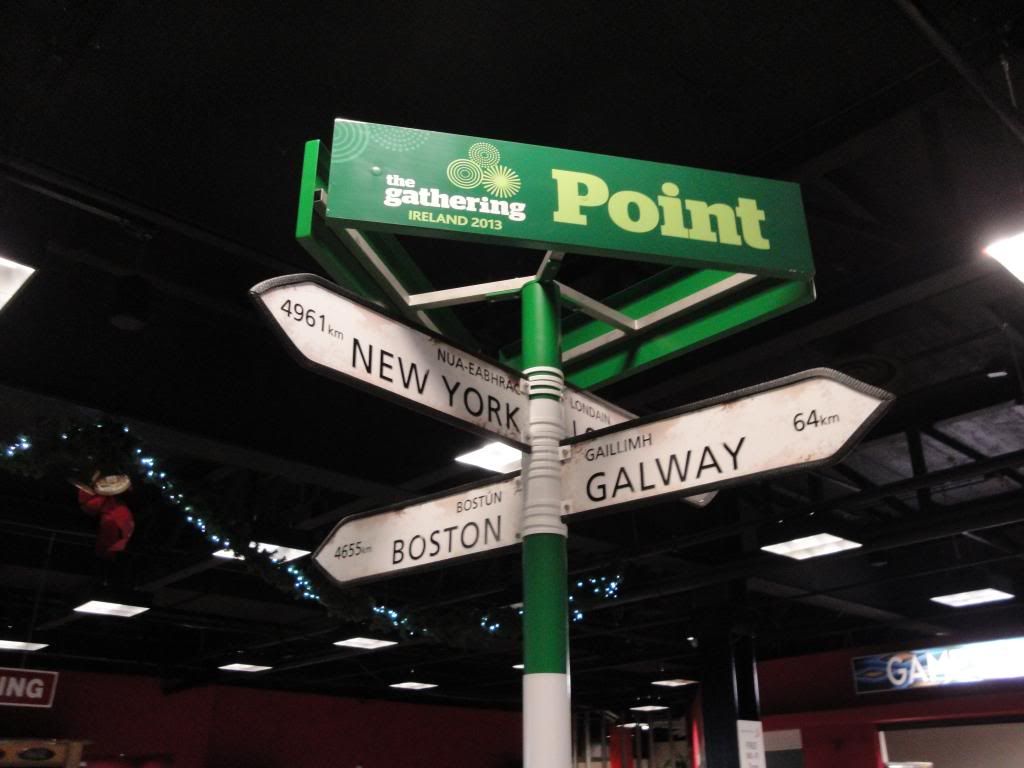 This clever little signpost stands in the center of the airport.
The three friends who dropped me here are long gone. They were great company during the car ride - which, incidentally, took half the time that the bus ride would have been. Upon arriving, we shared a few hours of easy conversation over coffee.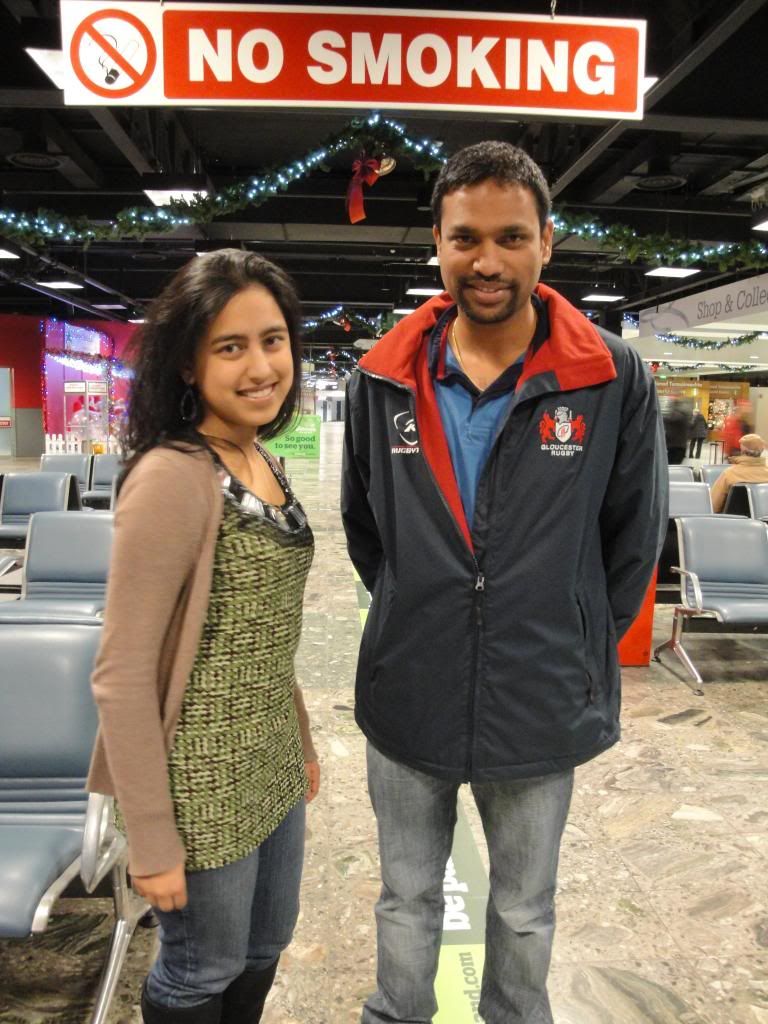 Here's me with one of those friends. (Don't smoke, kids.)
Sometime during the evening, I spotted a few children playing on a luggage trolley.

Being the grown-up I am, I promptly decided that this was an excellent idea...and taught my friends how to embrace a spirit of adventure.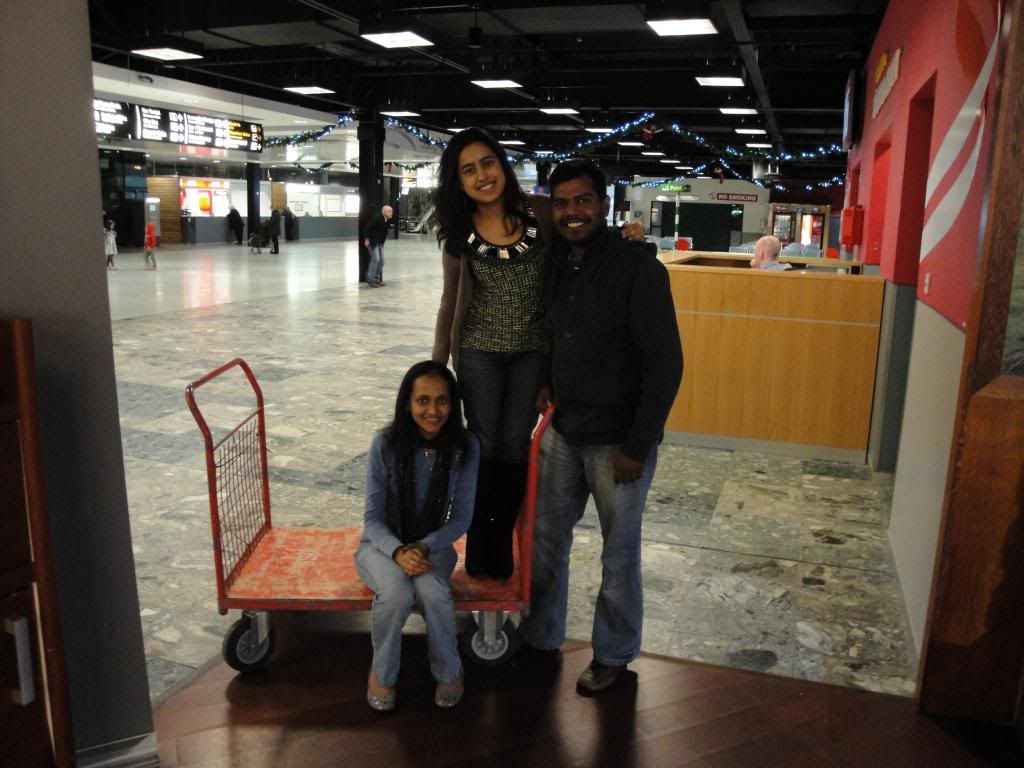 True friendship.
I really wanted to go for a ride...but she insisted that we stay in one place, thanks very much.
I mean, when in the airport...
After they left, I returned to the closed cafe, hunkered down, and faced the fact that I'm actually leaving Ireland.

Given how much has happened over the past four months, this is a little surreal.
A half-hour later, I wandered upstairs.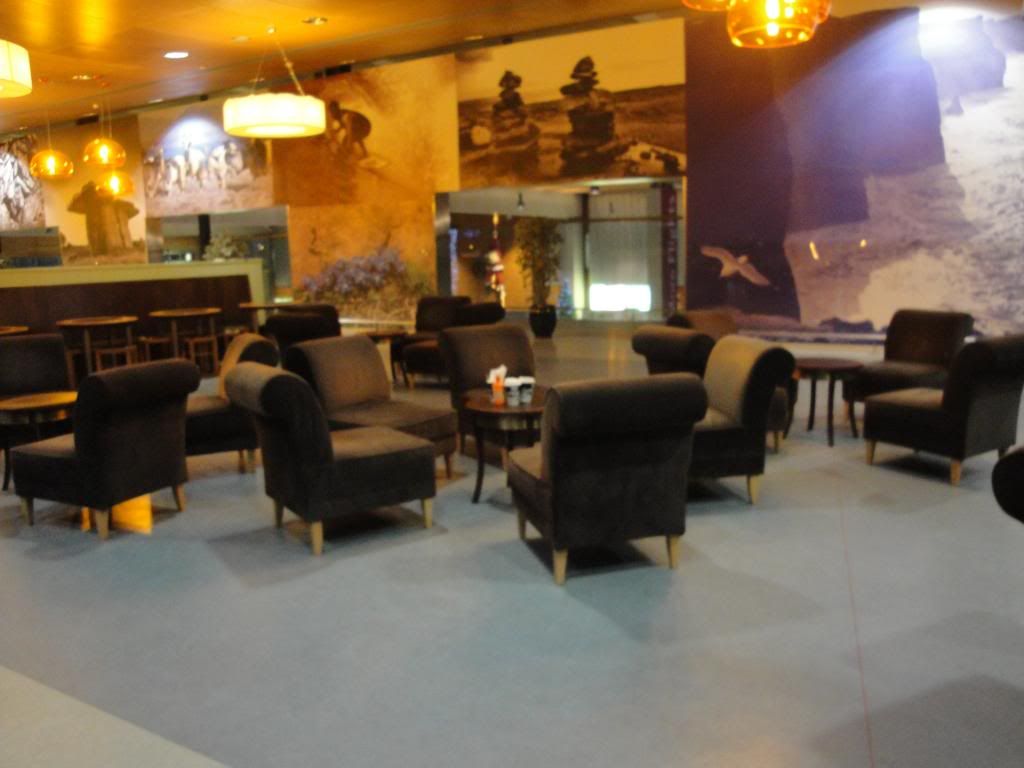 Teresa's aunt (who, along with her mother, has been here for the past few days) tipped me off about some comfy chairs in the airport restaurant.
It seemed only natural to push a few together...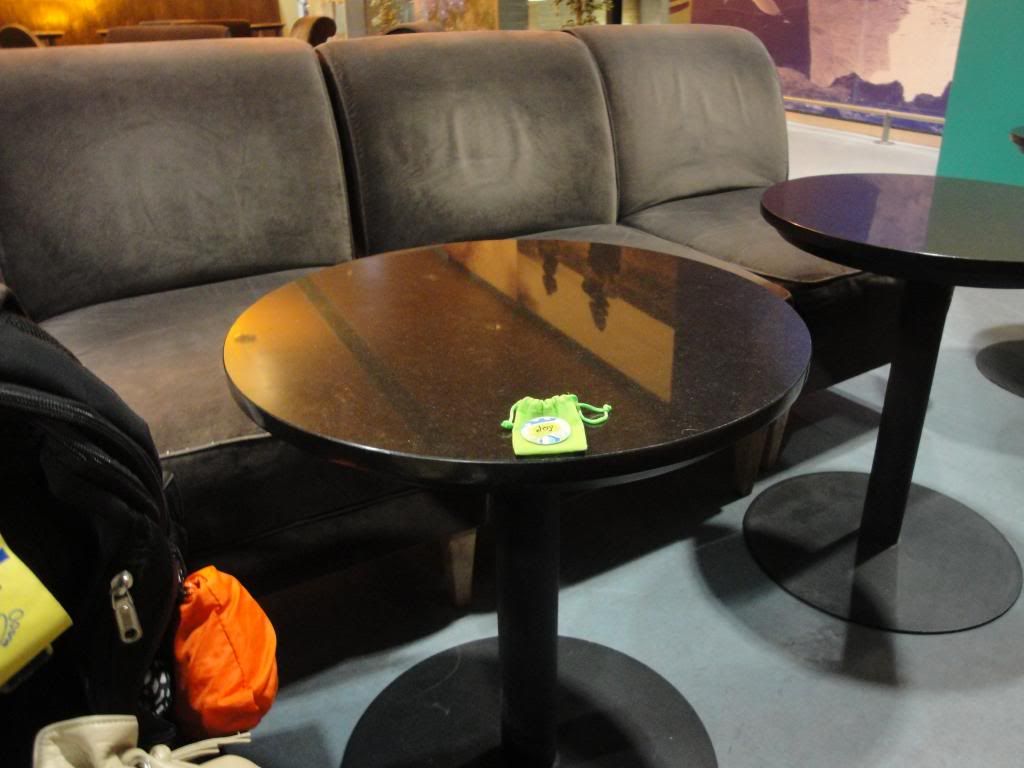 Voila - instant bed.
And this is where I'm writing from, friends. I have four hours before the check-in desks open, so I'm going to finish those letters now and then nap for a little while...before the
real
fun begins.
UPDATE - 5:45 am:
Greetings from Gate 1! Boarding doesn't begin for another hour, but the process of getting my bag checked in and clearing security took a grand total of...ten minutes.
(To those of you who have been praying for "traveling mercies" - thank you. So far, so good.)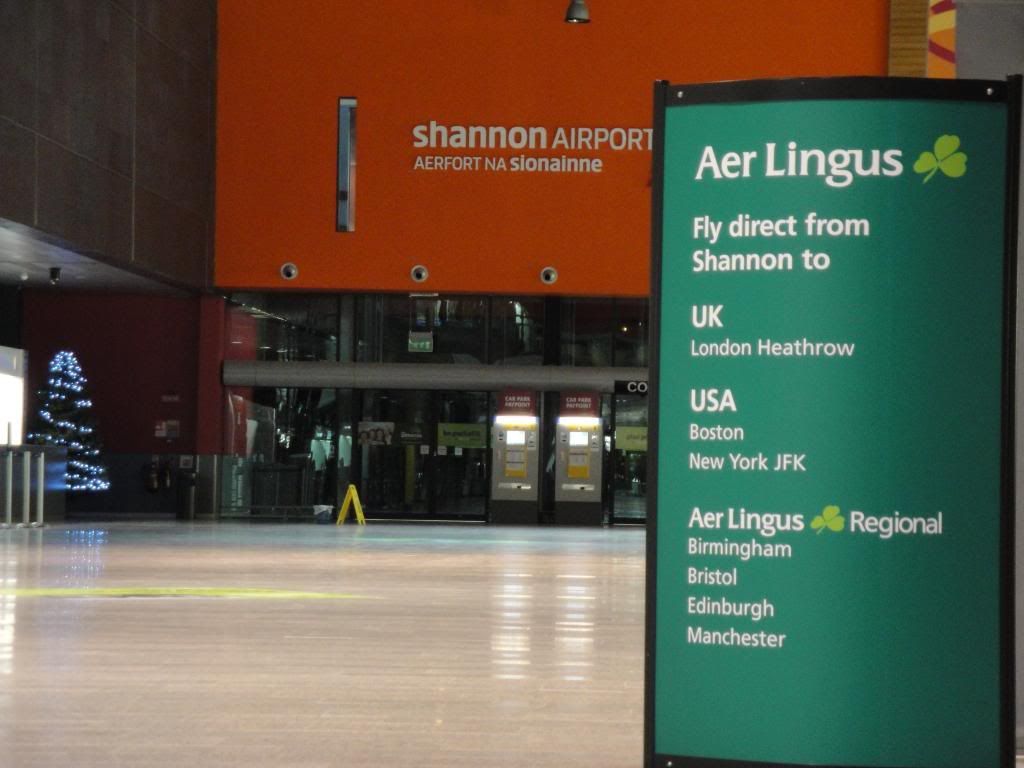 Taken just after a really cheerful agent patched my bag through to JFK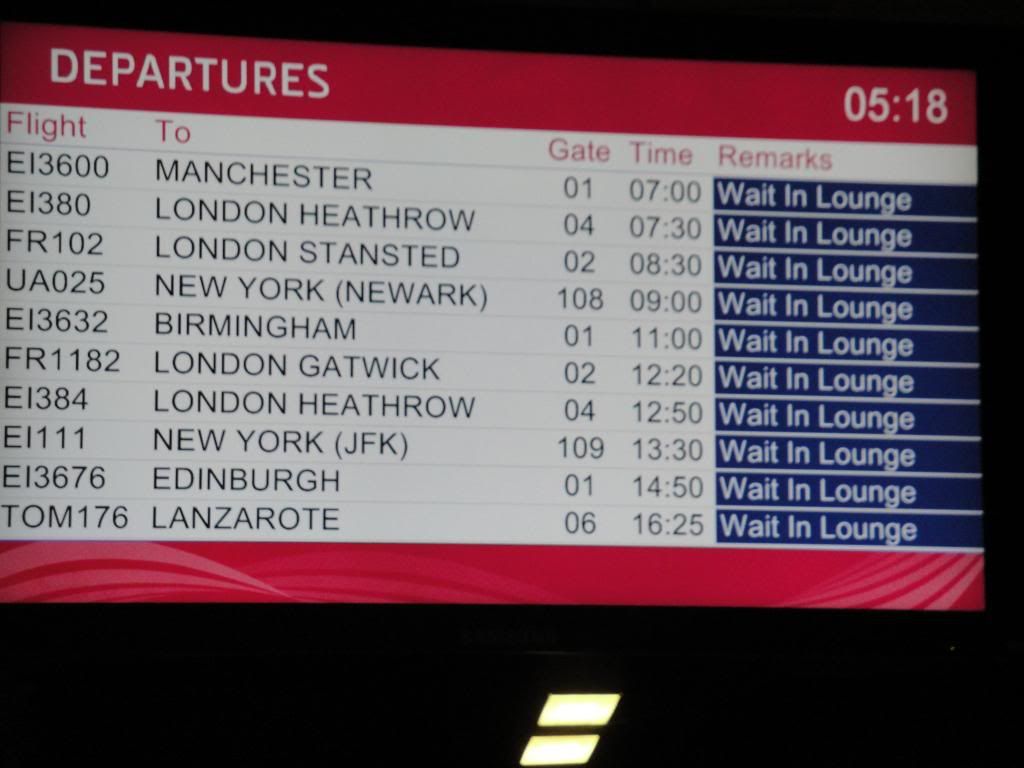 I snapped this just before I entered the gate area. Never have I cleared check-in/security so quickly...I should fly at night more often.
Since
I'm the only passenger right now on this entire floor
(which serves Gates 1-5), I'm busying myself by watching the little airstrip carts trundle by. I hope I have time to relax like this in Manchester...two hours for a layover doesn't seem like enough time to
navigate
the place, much less sit down and write.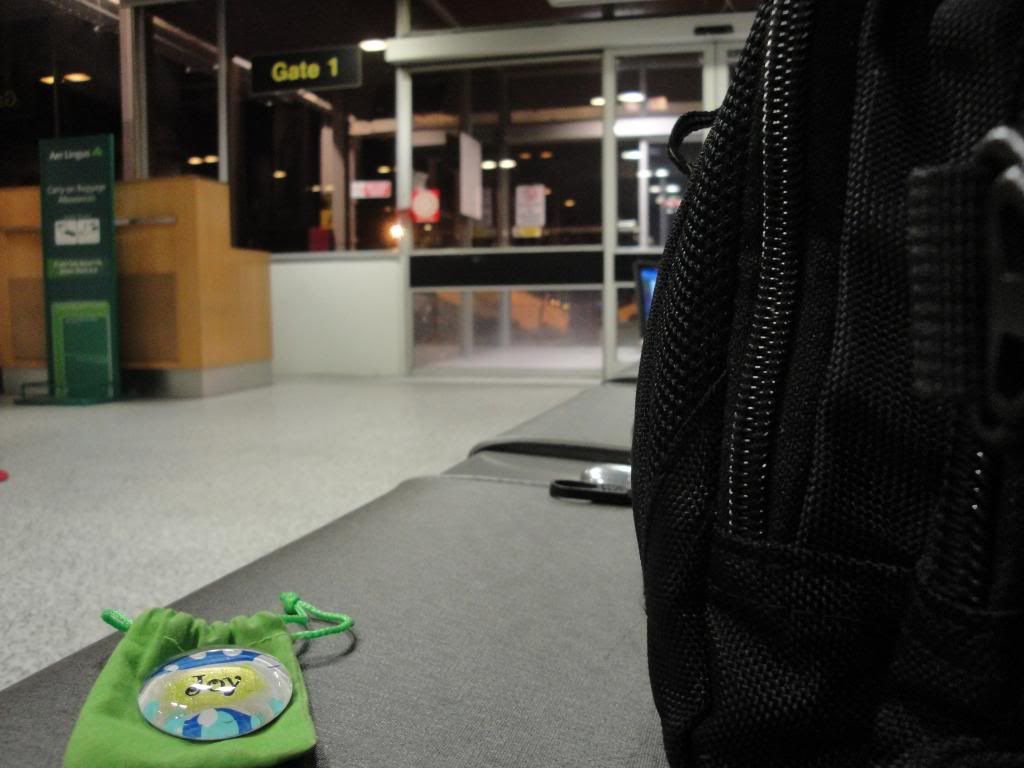 One hour and counting...