Yesterday, in mentioning
my mixed feelings about going home
, I wasn't as complete as I could've been. In describing all of that nervousness, I focused on thoughts of Union and ignored one important factor - something that, yesterday, was too intimidating to write. Friends, writing something - the very act of molding the the raw idea into words and sentences - lends it weight.
Reality.
And this is the reality I avoided yesterday:
A few winters ago, right from the driver's seat
Home.
My home is a treasure trove of memories:
the joyful, the ordinary, the excruciating, the profound, the quiet, the insecure, the sweet, and everything else that this girl has lived between the ages of ten and twenty-one.
My home, especially my bedroom, teems with reminders of the love in my loss:
photos,
cards
, letters, the Psalty Bible she laid in my hands the summer after I turned seven.
In this empty apartment, I peer at the mantle, at Teresa's earnest attempt to create some Christmas cheer.
In December, my home is normally a
haven
of cheer.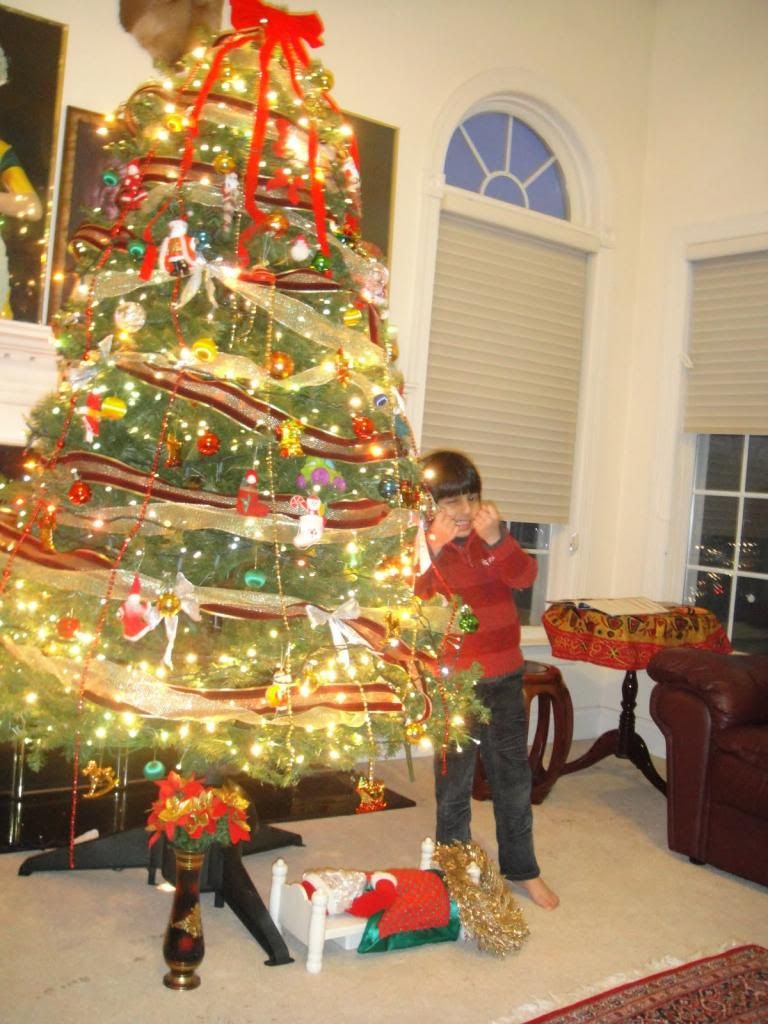 Case in point. Isn't he darling?
And this Christmas? It is different.
Our living room will be tree-less.
And three thousand miles away, I am already shrinking into myself, shrinking from the memory of how I left my bedroom. There is a photo on my bookcase, the one where she and her husband are smiling gently behind my sister and me. I don't remember posing for it, because it's from back when my cheeks glowed rosy and chubby with toddler-glee.
Please don't misunderstand; home can be comforting. At home, I can know which canister holds the tea and which holds the sugar, just by feeling the patterns on the lids. I can avoid the floorboards that creak when all is still and I, ever the night owl, am still padding around the house at the crack of dawn.
Home comes with baggage, of course...but it also comes with the relief of familiar corners and my well-worn spot on the sofa.
Home is where the stories live.
That's the blessing and the curse, the joy and the fear, the anticipation...and, in this moment, the anxiety.